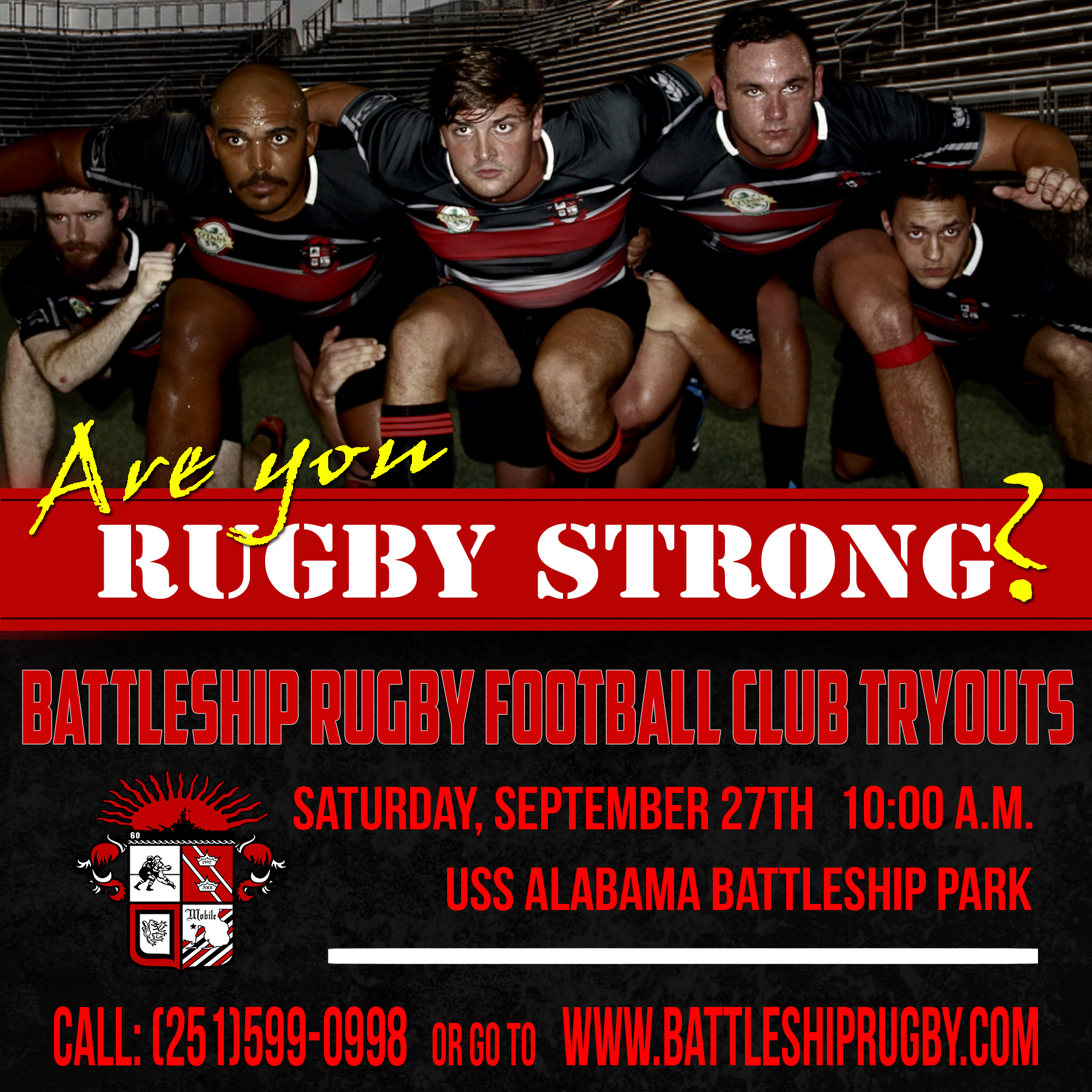 Welcome to Mobile's Battleship Rugby Football Club!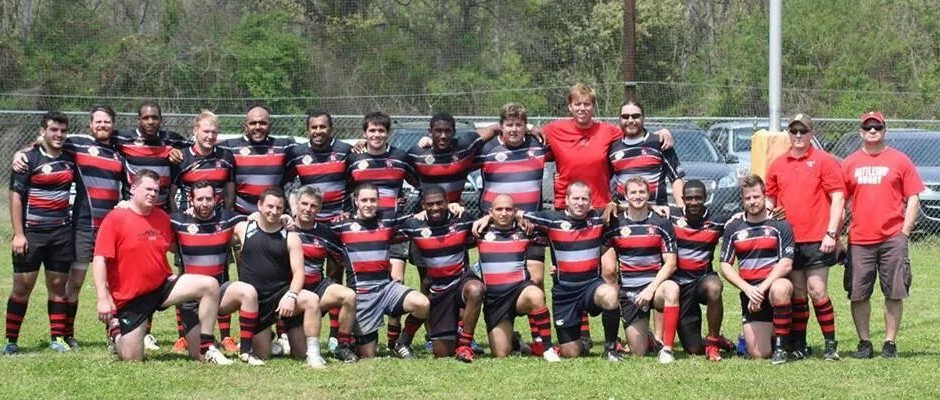 We are glad you found us! We are a men's rugby team competing with multiple teams located across the Gulf Coast. Founded in the late 70's, Battleship Rugby is the only senior men's organization in the Mobile Bay area. We have been competing on multiple skill levels and within multiple divisions ever since. Whether you are new to rugby or new to the Mobile area, we always welcome new faces. We invite you to learn this sport by becoming a player or fan now.
2014-2015 15's Regular Season Schedule


1:00 PM


1:00 PM


1:00 PM


1:00 PM


1:00 PM


1:00 PM


1:00 PM


1:00 PM
View all events
Latest Posts
Championship Run Ends In Huntsville

15 Apr 2014

For the first time in five years, Battleship earned a spot in the playoffs. After finishing 4-2 in matrix (8-2 if you count the forfeits), the 'Ship traveled 400 miles to Huntsville to take on defending champ Montgomery.
2014-2015 15's Friendly Matches

1:00 PM


1:00 PM


1:00 PM


1:00 PM


1:00 PM
View all events