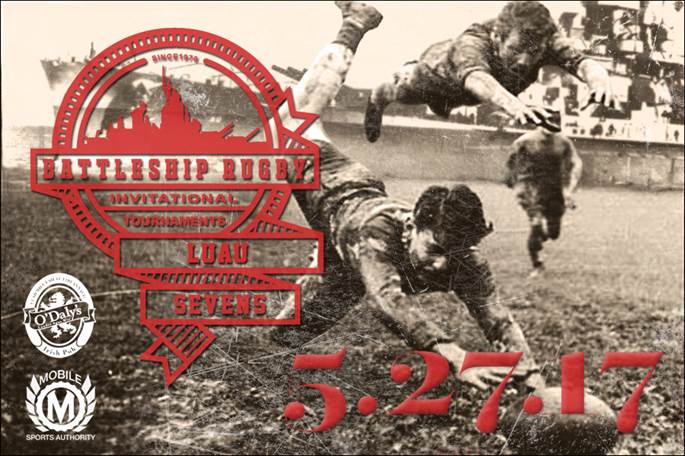 A new addition to Battleship Rugby Invitational Tournaments, Luau Sevens brings the same high-quality event-hosting you have experienced with Battleship for almost 40 years. With 5 regulation fields available, we are inviting teams from across the country to join us for this new Memorial Day weekend tradition. Join us the Saturday before Memorial Day to play rugby in front a storied warship, the U.S.S. Alabama, then stick around to tour the ship along with the USS Drum and dozens of retired military aircraft.
There will be a social after the tournament with a Luau theme, so bring your best Luau apparel and celebrate a great day of rugby at one of the best social events along the gulf coast.
There is also a new option for Individual Registration for a Motley Women's Team/s. For $20, you can be put on a Motley team with other individuals. This is open until 5/13, then the Motley team has to be submitted to USA Rugby. Please leave your CIPP number if you use the Individual Registration.
Register for the tournament below: